Our desire in opening Redfish was to supply our customers with quality fresh local fish, a better product, that is better in taste, better for you and better for the environment.
I have been a Head Chef in and around Perth for nearly 40 years, cooking in some of our best restaurants, pub chains, hotels and cafes. In 2014 I decided to make a change, to do something I was passionate about, providing good food at reasonable prices while trying to maintain a local product. The seafood scene in Perth is dominated by cheap imported product or over priced local seafood that a lot of chefs do not know from where it comes.
I go to the markets three times a week, and only purchase the best whole fish I can, it is then taken to the shop and filleted fresh. We are mindful to only buy fish from fishermen we trust, are responsible and sustainably sourced. All the fish comes in from professional fishing boats around the state and auctioned off to the highest bidder.
In WA our fishing industry is heavily regulated, fish stocks are monitored and quotas are set based on future stock levels, therefore making our industry sustainable. As the general public become more aware of the environmental consequences of our love of seafood, we as end producers, believe it is our responsibility to ensure we source seafood that contributes to a sustainable future.
At Redfish we developed a menu that is not only delicious but also sourced from sustainable fisheries, our menu and specials will change and develop as circumstances and supplies change, responding to both customer demands and environmental conditions.
We have many other issues to tackle and this will be an ongoing prospect, food miles, recycling, bio-degradation and energy to name but a few. Be assured that as we grow and progress we will respond and look to different ways, without compromising our end product, to these issues. 
We are doing all of this so you can just relax and enjoy our delicious and exciting seafood with a clear conscience.
Specials & Catch of the Day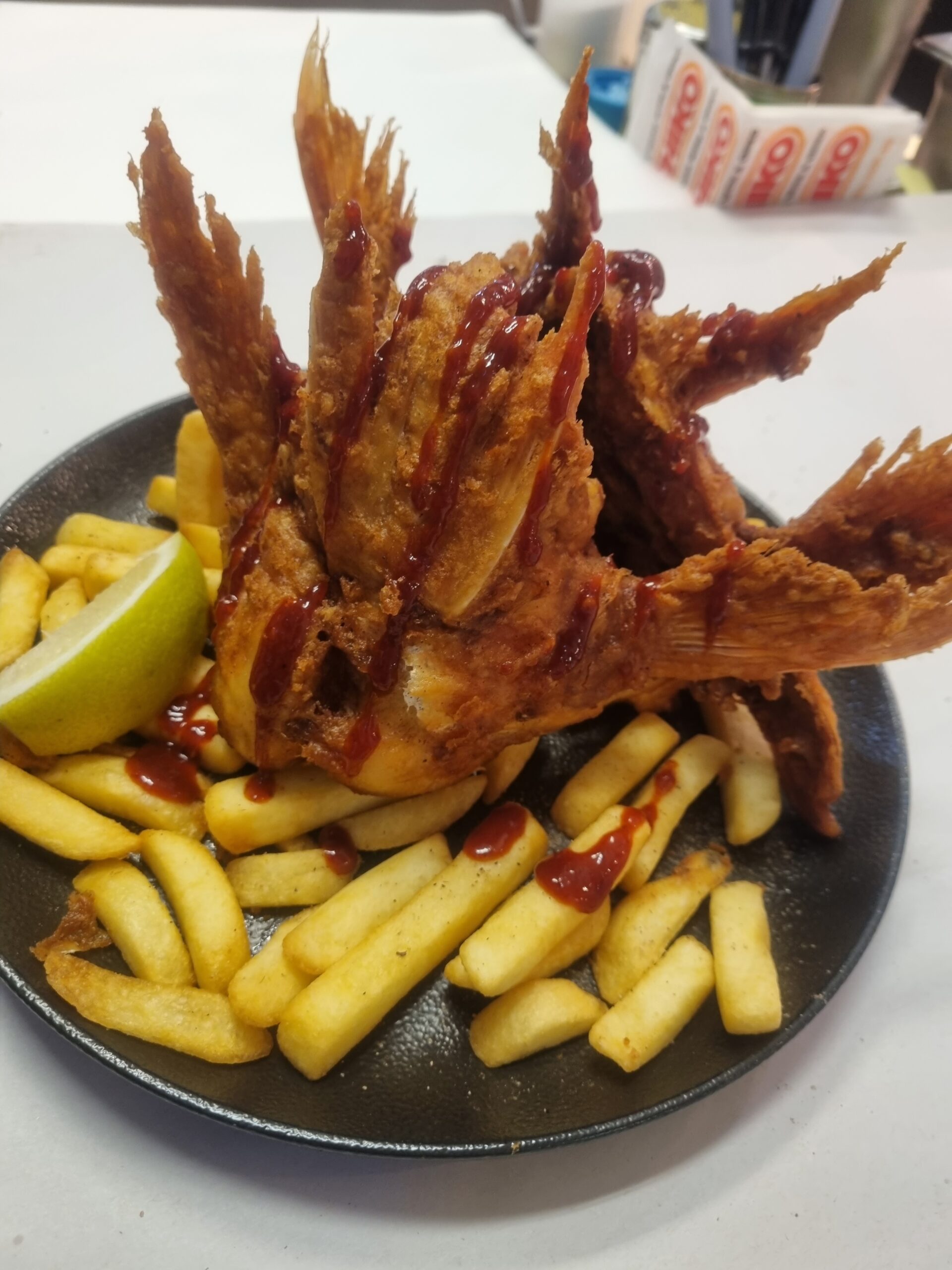 crispy battered pink snapper & pearl perch wings, chips, salt & pepper mix, korean bbq
19
whole flounder
beautiful whole grilled albany flounder, garlic butter & fresh lime, crispy chips
25 gf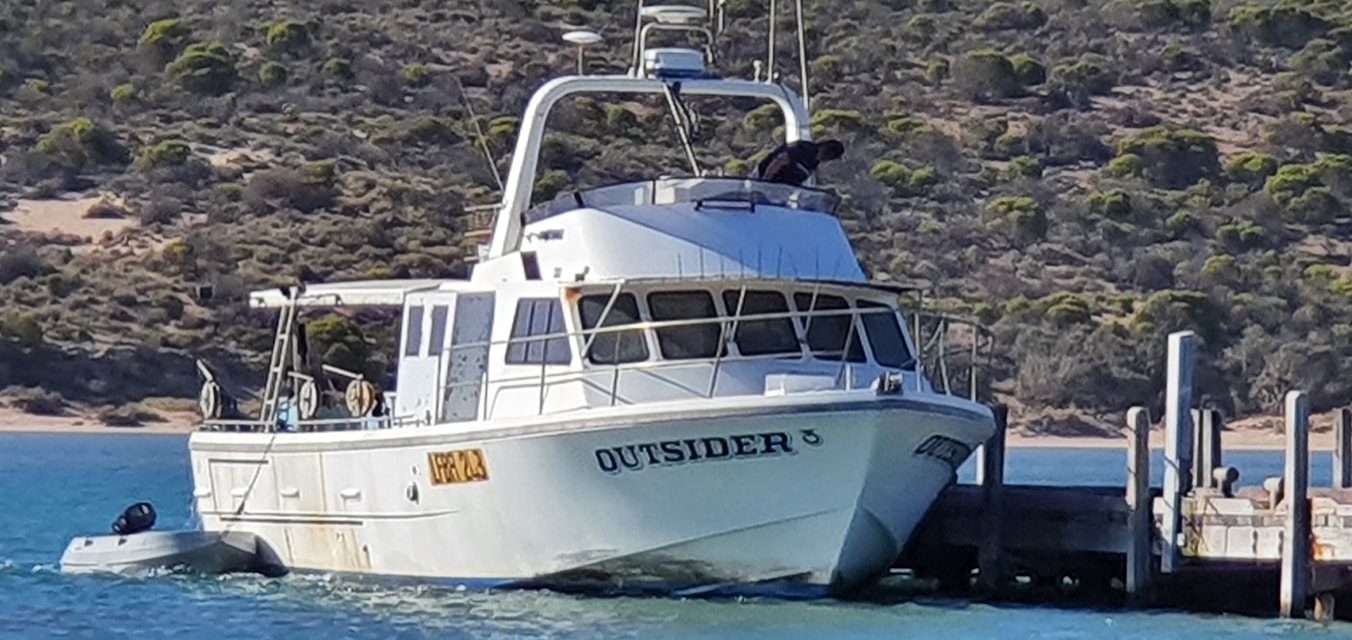 pearl perch
Pearl Perch look like juvenile Dhufish, and some fish and chip shops, and even restaurants will serve them to you as such, but not Redfish. It's about serving the best local seafood we can access, being open, honest and accountable.
This quote from Morgan's Seafood
Superior restaurant quality fish with white flesh, very mild fish taste, sweet salty flavour – excellent eating.
Line caught, Shark Bay, Glen Brodie, FV Just George, Goldcove Fishing
23
gummy shark
Feasting on all sorts of things they are a bit of a forager on or near the ocean floor with Crabs of all shapes and sizes including Blue Swimmer's, Octopus, assorted fish and even Rock Lobster making up their diet.
Jason Scimone, Bunbury
15
Also Available
Goldband Snapper, line caught, Greg Brodie, Shark Bay
Shark Bay Tiger Prawns from Corriea Bros and
large Shark Bay/Abrolhos Scallops from Farwest Seafoods.
Redfish, supporting local fishers, local companies & local jobs.
Our portion sizes are average 190g for fish fillets
Grilled Fish Tacos
The healthy gluten free alternative Soft white corn tortilla (gluten free) with roast corn salsa, tangy coleslaw, chipotle mayo
Salads
Made fresh to order add your choice of grilled fish or prawns to make a healthy choice meal
Sauces
Homemade by our chefs
Prices subject to change without notice. Please advise of any dietary requirements or allergies.
Redfish Fish, Chips & Grill is pleased to offer a variety of gluten free options on our menu.
We are not a gluten-free restaurant and cannot ensure that cross contamination will never occur.
We have processes in place to minimise that happening but there is a great deal of gluten in the air and on our work surfaces.
If you are a Celiac and/or highly sensitive please advise the person taking your order and know that we will do our best but cannot guarantee your order will not touch gluten somewhere in the process.

Tuesday – Thursday 4pm – 8pm
Friday – Saturday 4pm – 8.30pm
Sunday – 4pm – 8pm
Public Holidays – 4pm – 7.30pm
88D Moreing Road, Attadale WA 6156